"Sew" Nice to Meet You!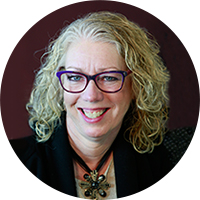 Wilma Kulyk
Owner
Award Winning Window Fashion Specialist
Certified HD Installer
Jamie Kulyk
Installer/Electrician
Certified Motorization Installer
Master Electrician
The interior design professionals of Sensational SEAMS in Newcastle, ON, would love to work with you on your next home project. From custom window treatments to interior design, we have the experience and knowledge to help you create an ideal atmosphere to highlight and complement your home's unique style.
About Wilma - A Sensational SEAMS Timeline of Over 30 years
Exciting Windows In 2011, Wilma looked to Exciting Windows! for added support in training, information sharing between leaders, and advanced technology for marketing and business operations. She continues operating under her existing company name – Sensational SEAMS – and controls her company's operations, but has added the Exciting Windows! brand of service. Aligning her business with Exciting Windows! will give clients even more confidence in her business and help position Sensational SEAMS the dominant window coverings company in Clarington with their exclusive 4-way Guarantee, with National Assurance & Personal Attention. Check out Wilma's new website www.excitingwindows.com/sensationalseams. Look at inspiring photos and the Designer's Portfolio. Subscribe to the Exciting Windows! monthly eNewsletter which offers a wide variety of valuable information, tips and decorating ideas for your home.